Prepare Your Floors for The Holidays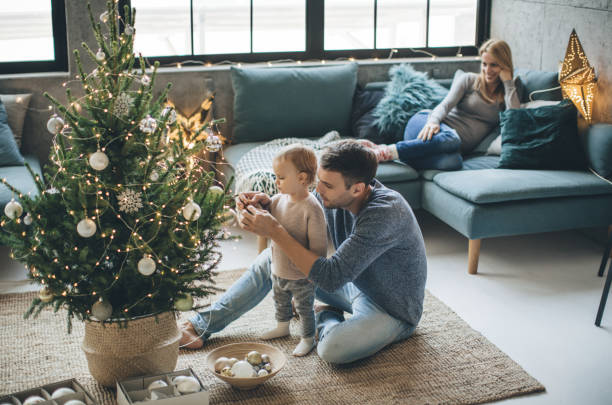 Fall is in full force! Hopefully, you've settled into the season of pumpkins and football and have begun planning holiday get-togethers with friends and family. Whether you are hosting Friendsgiving or a houseful of cousins, here are some tips for getting your floors company-ready.
Carpet and Area Rugs
If you haven't done your rugs recently, fall is a great time to rent a cleaner and DIY, or hire a professional. It's still warm enough in most areas to open some windows if necessary and let in some fresh air. If you have furry family members, make sure to pretreat any problem areas, and pick up a cleaner formulated for pet stains and odors. As always, make sure to vacuum thoroughly before you shampoo and test your cleaner in an inconspicuous place if you're unsure about it. Large area rugs can be cleaned like carpet; small rugs can be vacuumed or shaken outdoors and aired out while other floors are drying.
Hardwoods
If you have a regular routine of cleaning your hardwood flooring, you may not need to do much to get them ready except dust and damp mop. If you've been lax with the tidying up, now's your chance to make up for lost time! First, roll up any area rugs. Then sweep with a broom, to collect any miscellaneous crumbs or grit that could scratch your floors. Make sure to get under couches and other furniture, if you can't move them entirely. Follow up with a dust mop to collect dust bunnies and furballs, if you have pets. Finally, damp mop using a floor cleaner appropriate for wood floors. Still, lacking luster? Consider an application of high gloss polish, which is easy to apply and fills small scratches. Allow floors to dry thoroughly before replacing any rugs or furniture you may have moved.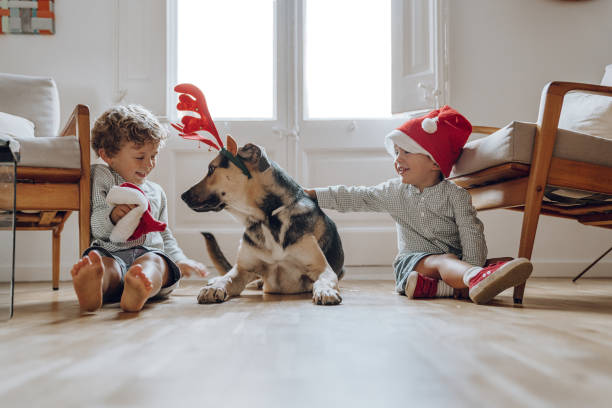 Vinyl or Laminate
Vinyl and laminate floors are so user-friendly that it's easy to neglect them. But the best news is that a thorough cleaning is often all they need to look good as new! Begin, as with hardwoods, with a broom or a dust mop to collect loose debris. Follow up by washing with a wet cloth and cleaner designed for these flooring types, especially if it's been a minute since you washed them. Although most vinyls are waterproof and laminate is usually water resistant, don't allow water to pool on your floors. While it may not cause damage, it may potentially leave water spots. To ensure spot-free floors, dry them by hand with a clean microfiber rag or a dry mop.
Tile
Tile floors are very durable and forgiving but they may still need some love to get holiday ready! Similar to the hard floors, sweep first. Next, inspect your grout. Dirty grout can make clean floors look dingy. If this is the case, apply a purchased grout cleaner, following the manufacturer's instructions, or try this recipe: Combine ½ cup baking soda, and ¼ cup hydrogen peroxide in a bottle with a squeeze top. Shake to combine. Add 1 teaspoon of dish soap. Apply this mixture to the grout and allow it to sit for 5 minutes, then wipe away. If stains persist, repeat the process, using a soft brush to loosen stains. To clean the tiles, consider getting down and dirty and using a rag to really scrub to shiny perfection! As a last step, dry with a soft cloth to prevent water spots.
Perhaps it's time to upgrade- rather than clean- your floors. If this is your situation, it may not be too late to have new floors installed by the holidays! Contact the professionals at Wall 2 Wall Flooring. We can help you consider your options, talk about the timeframe, and set you up with an installer who can get your new floors in time for the festivities!